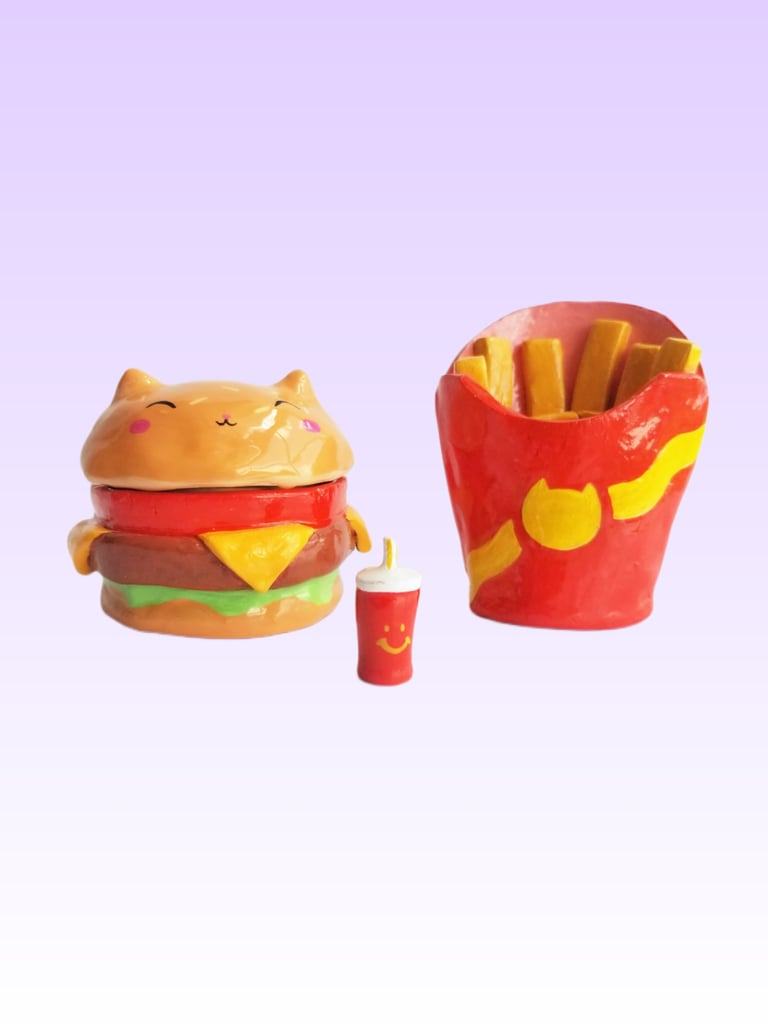 Set of Burger, Fries AND the mini-est trinket!
Trinket box and candle holder
Burger Size
Diameter: 2.5 in
Height: 2.25 in
Fries Size
Length: 2.5 in
Height: 3 in
Width: 1.75 in
Each clay sculpture is a labor of love. The intricate shaping, delicate texturing, and precise finishing techniques all contribute to the quality and individuality of each piece. Bringing my clay creatures to life requires a substantial investment of time, patience, and dedication - because of that, they are my most special creations. If you're reading this, thank you for the privilege of your time.